2019 Ram 1500 vs Ford F-150
At first, choosing between 2019 Ram 1500 and Ford F-150 can seem like a bit of a conundrum. Both of these full-size trucks are massively capable. And they both offer a long list of configurations and all the latest creature comforts. What's a driver to do? Luckily, our comparison guide is here to help you sort out the differences between the pair.
BEST WORKHORSE: 2019 FORD F-150
If you need to maximize full-size-truck capabilities, you need the F-150. Properly equipped, Ford's popular pickup can tow max loads of 13,200 pounds. (Though the 2019 Ram 1500 follows close behind with max tow ratings of 12,750 pounds.) If you've got a horse trailer, family camper, or huge boat at home, double-check its weight before you commit to any particular truck configuration.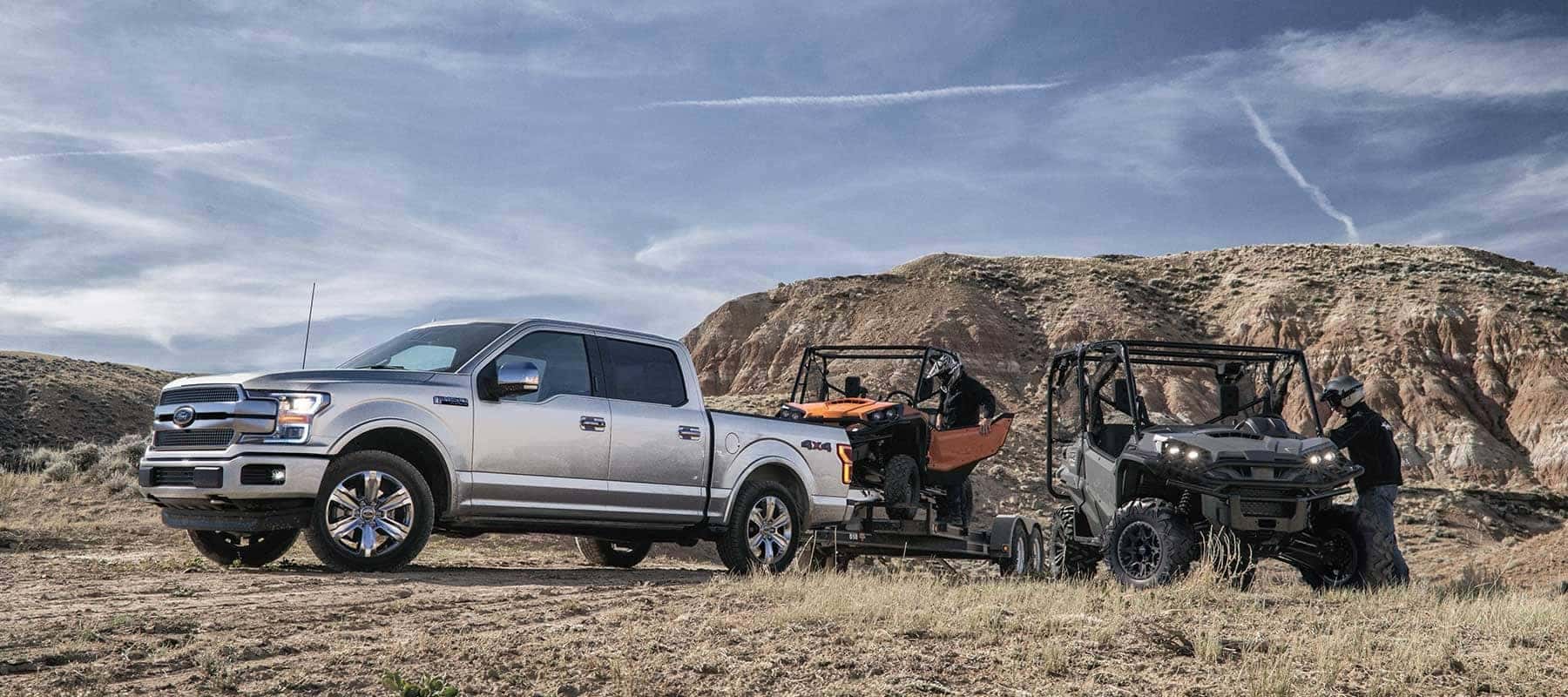 The F-150 also hauls the biggest payloads. Depending on body configuration and powertrain, you can haul up to 3,270 pounds. That's a tad more than the Ram's 2,300-pound max payloads. If you plan to do a lot of hauling, the F-150 just might save you a few trips across town.
SMOOTHEST, MOST REFINED RIDE: 2019 RAM 1500
The 2019 1500 Ram may have gone through a top-to-bottom redesign, but one thing is still the same: its best-in-class ride comfort. This truck's exclusive coil-spring rear suspension system delivers an unexpectedly smooth ride, perfect for drivers who tend to spend a lot of time on the road.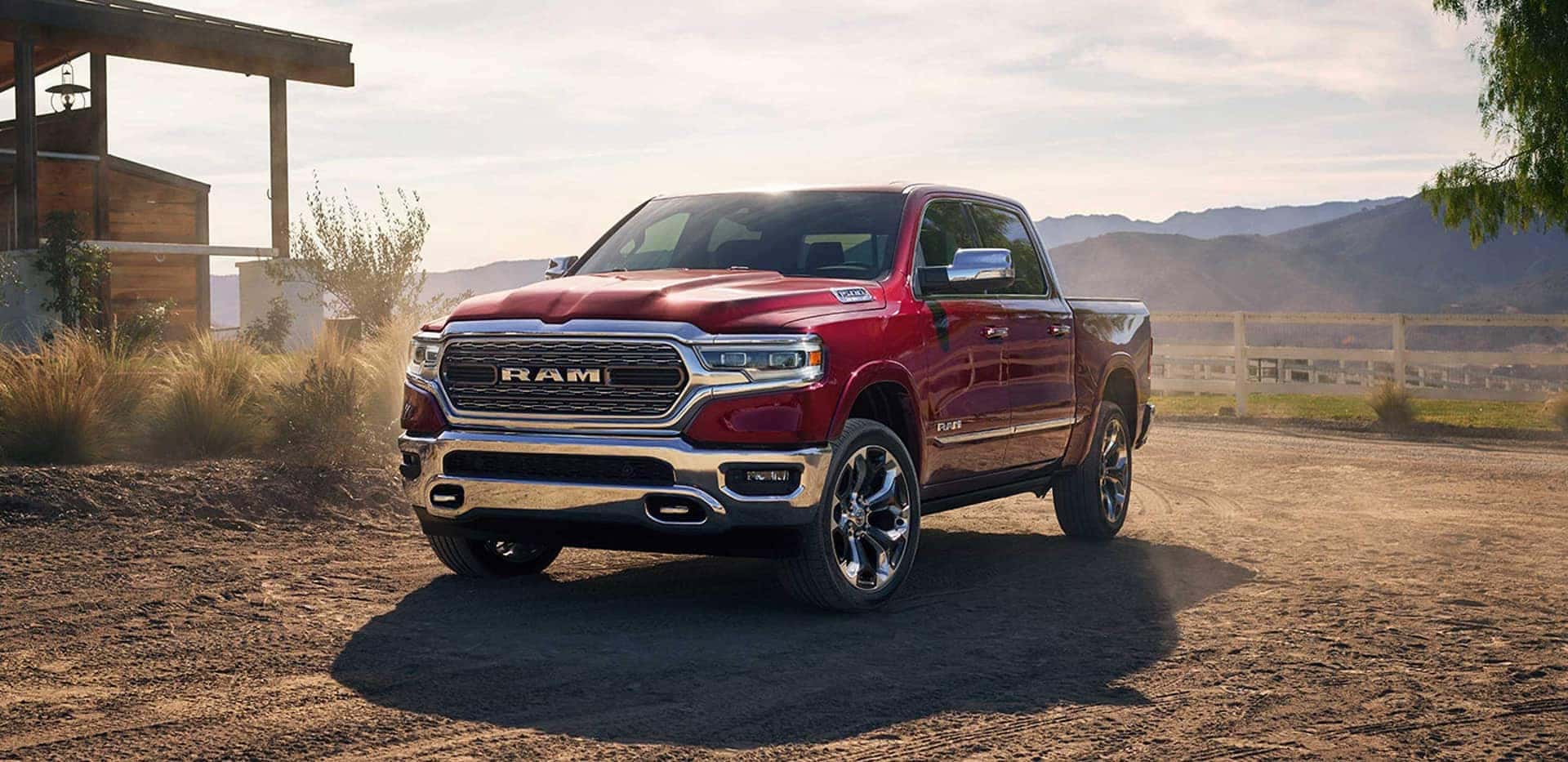 Back in the F-150, you can expect a typical truck ride. Generally, the more weight the Ford is pulling or hauling, the more secure this pickup feels on the road. That's not to say that you won't feel comfortable on the road. It's just that, like most pickups, the F-150 ride feels a little busy when its not moving extra weight.
MOST IN MODERN COMFORT: 2019 RAM 1500
The Ram has long been known for its best-in-class cabins. Every trim level features high-quality materials and the kind of ergonomic design that makes for a very comfortable road trip. As you climb the Ram trim levels, you'll find handsome leather upholstery options and all the latest creature comforts (think heated and ventilated seats). Brand new sound cancellation technology even makes for a more luxuriously quiet highway ride.
The F-150 offers complete smartphone integration with Apple CarPlay and Android Auto as well, though not on every trim level. And the biggest its SYNC 3 infotainment touchscreen gets is 8 inches.
In the end, the newly redesigned Ram 1500 really has our hearts. The Ram might not tow or haul quite as much as the F-150, but its new body and frame make this pickup more capable than ever and plenty capable for most drivers. Compared to Ford's full-size truck, the Ram is more refined, more stylish, and even delivers the best tech features. It's the best daily driver and the most likely to impress.